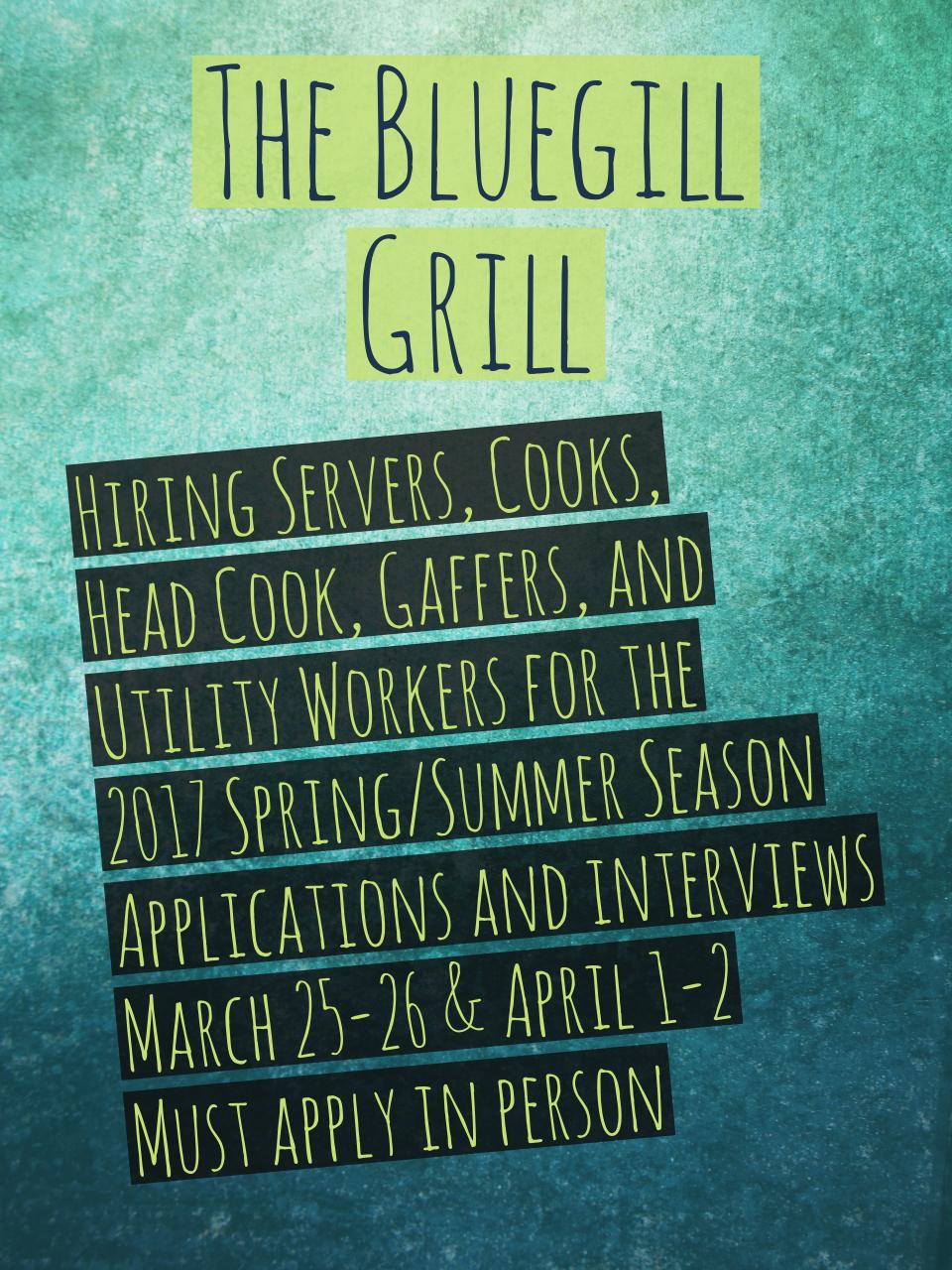 Welcome to Holiday Landing Marina & Resort! Located on Tims Ford Lake in Tullahoma, we are southern middle Tennessee's most popular destination for lakeside cabin rentals, pontoon boat rentals, and boat slip leases. Holiday Landing is also the home of the only full-service restaurant on Tims Ford lake, the Bluegill Grill (which is closed for the season until April 21, 2017).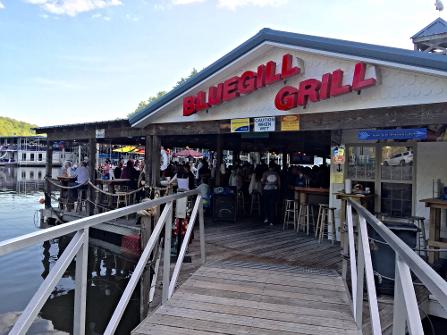 The Bluegill Grill is now closed for the season. We will re-open in April, 2017. The marina will remain open daily to sell fuel, rent boats and cabins, and sell snacks and beer, but no hot food will be available.
In season, we serve a traditional Southern breakfast each morning, followed by a lunch menu of fried seafood baskets, hamburgers, and New Orleans style sandwiches. Our dinner features range from rib-eyes and hamburger steaks to seafood gumbo. Each weekend we feature an item that is not on our regular menu, usually a grilled fish or our customer favorite, a Louisiana-style Cajun boil.
We host free, live music events for the guests of the marina and diners of the Bluegill Grill on Saturday nights in the late spring and summer. Check back in the spring for the 2017 lineup.